You get more space in your closet, Boxit your storeroom for personal use in Malaga.
---
Have you always dreamed of having a closet organized? Because not always it is possible to have a house with multiple closets to be able to get the order and organization that we would like to, Boxit gives you the best solution. A storage of personal use. Now you don't need to worry about this, you can easily save your clothes out of season in Boxit. This way you can enjoy having more space for the things you really need at this time.
Do you have any piece of furniture or decoration that you hate having in the living room?
Boxit your storeroom of personal use in Malaga.
We don't always have time to move and save the things that are plentiful in our house. Boxit provides a service of storage in Malaga with everything included for your personal use. It means that they do everything, we even deliver boxes to you don't worry about nothing.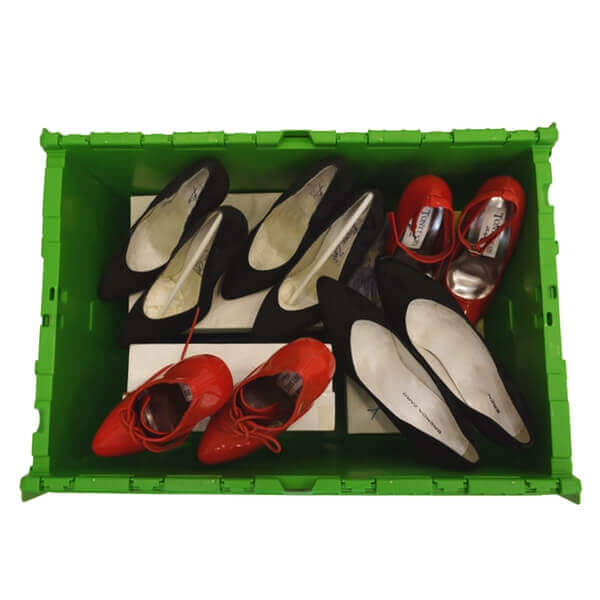 You will get more space in your home and you will leave room for the things that you like.
How it works …
We put at your disposal our sturdy plastic boxes of high quality to save your stuff, bring them right to your door in Malaga and its surroundings. Order as many boxes as you need.
Save everything that you need to store temporarily in our boxes. We can also save your own boxes. Select a date for delivery and an address in Malaga or any other site within the territory which we operate.
We transport the boxes to our warehouse. And if you need any thing saved, we returned quickly and easily in 24 hours.
Where and how to store your stuff?
Our warehouse is located in a safe place in Málaga. The storeroom Malaga is fenced and monitored with cameras. There is a security service 24 hours. The access to our warehouse is absolutely prohibited, only have access to the our operators authorized.
All the boxes, boxes and bulky items are stored there are protected from moisture and dust. It is as if you had your stuff in your own wardrobe.
How much does it cost storage with transport?
At Boxit we provide a service of storage full. We deliver boxes, we collect, we store them and return them to you. An easy way to create more space for which you may not need to worry about anything.
Transportation of delivery boxes and their respective pick-up is free. You will pay only for the boxes or bulky items that you want to store and 9.99€ for the return.