Boxit, your storeroom in Malaga with home service.
---
Did you just reach the city and your stuff will not fit in the new house already furnished?, Are you going to go temporarily to another city for work and wish to rent your apartment?, Or do you have a taste and a minimalist style but don't want to get rid of your personal things? Boxit offers a storage solution quickly and effectively without the need to move around the city. Better than the storage and storage rooms in the area of Malaga.
Regardless of the amount of things that you want to save, Boxit is responsible for all.
We know that the beginning in a new city without knowing anyone is a little bit difficult that's why we offer an all inclusive service, to help you avoid worries of where to leave your things or like them. If you rent your apartment for a short period of time insurance that you don't want other people touching your personal things, you'll be able to save them in our boxes and when you need you bring it to your door. A service furniture storage in centre Malaga and surrounding area.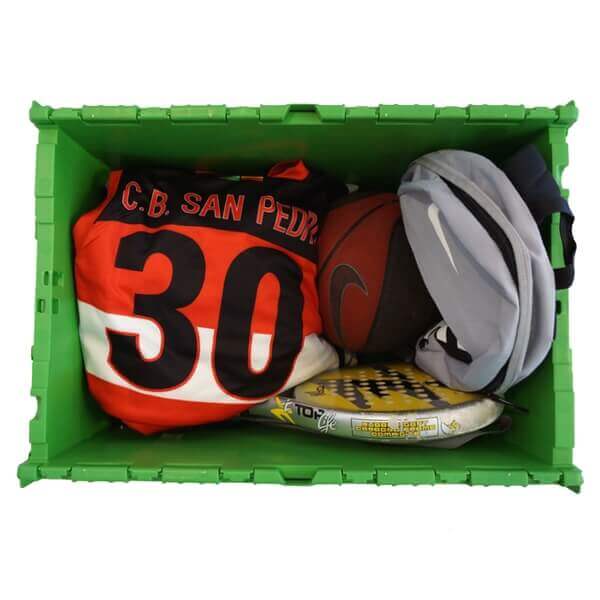 Boxit the storage room that is closest to your home, even in the center of Malaga.
To those who do not like to be crowded in the salon but you can't even throw away things that have sentimental value, the most economical way to keep all of your things will provides Boxit. A storeroom cheap in Malaga that comes up to your house. Algo ha cambiado? No problem, return your things within 24 hours.
Boxit solution smart storage with door to door service.
How it works ...
We put at your disposal our green boxes of high quality to save your stuff, bring them right to your door. Order as many boxes as you need.
Save everything that you need to store temporarily in the pit. We can also save your own boxes. Select a date for delivery and an address in Malaga or any other site within the territory which we operate.
We transport the boxes to our warehouse. And if you need something, we returned quickly and easily in 24 hours.
Where and how to store your stuff?
Our warehouse is located in a safe place in Málaga. The site is fenced and monitored with cameras. There is a security service 24 hours. The access to our warehouse is absolutely prohibited, only have access to the our operators authorized.
All the boxes, boxes and bulky items are stored there are protected from moisture and dust.
How much does it cost storage with transport?
Boxit, a storage room in Malaga without the need to leave the house. We deliver boxes, the collect, the store and the refund. An easy way by which you should not worry about anything.
Transportation of delivery boxes and their respective pick-up is free. You will pay only for the boxes or the objects bulky that you want to store and 9.99€ when you want to return.