I deliver and collect the boxes 365 days!
Start by 0,99 € / Box / Week
Prices of rental boxes for moving
Boxit offers a green alternative, efficient and low-cost to your move.
Do not purchase boxes for your move, alquílalas.
Start by 0,99 € / Box / Week
Box Green
Volume: 88 Litres
Load: 25 kg.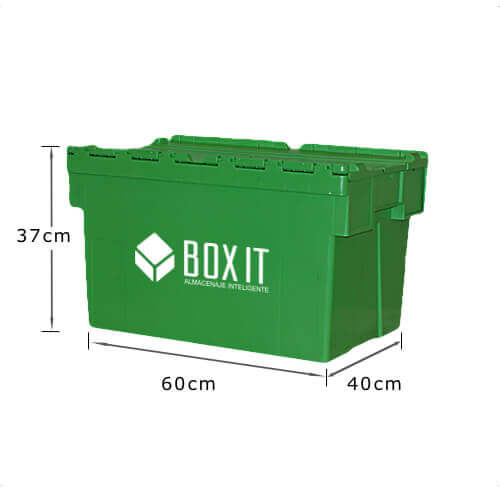 What fits in a box?
80 t-shirts or 8 winter coats or 12 folders or 377 DVDs
---
How can we help you with your move?
Stop worrying and leave it in our hands.
Hire our moving service comprehensive for just 30€ / time ( minimum 2 hours and starts counting from our arrival to your current address). All inclusive: large van of 13 m3 with driver and 2 operators for loading and unloading.
Easier you can not move...
Moving the easy way ...
Saves time and money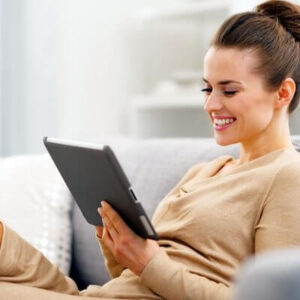 Rent boxes for moving and manages everything without leaving the house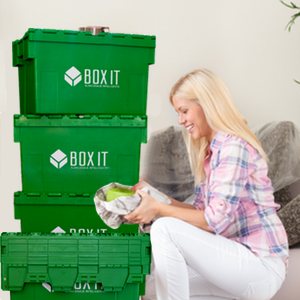 Packaged, and takes your things to your new address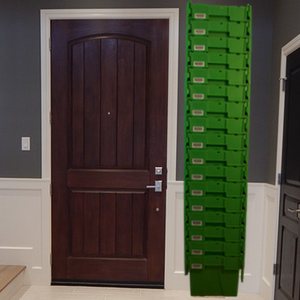 We collect the boxes for moving when you have finished
Rental of boxes for removals in Malaga
Your move easier, economic and ecological with our boxes for moving.
It is often said that to make a move to another home is one of the most stressful things in modern life. Studies have shown that even exceeds that of the collapse of relations, the divorce and the start of a new job in terms of the levels of stress that moving can actually cause. While nothing can stop the fact basic and unchanging that a move-in day is a stressful day, you can make that day much easier.
More and more people from Malaga and its surrounding area are choosing to rent boxes for moving online plastic to make the day go through this process more smoothly.
Do cardboard boxes or plastic moving?
Do you remember the days of going to all the local supermarkets and shops asking if they had empty boxes of the right size to pack your things or go to specialized shops and purchase boxes for moving? Our boxes of reusable plastic make this part unpleasant of pre-packing is a thing of the past.
With our sturdy plastic boxes, you can also be sure that you are not going to break the fund and is not going to drop anything during the move, as can happen so easily with the cardboard boxes.
How to rent boxes for moving?
For rent moving boxes simply go to boxit.it is, choose a date and time convenient for you to receive the boxes that you need, and we have your current address. Once you have received our boxes for moving, pack your things safely and easily, after you can do your self move or hire a mover.
The standard size of our plastic boxes for moving is 60 cm x 40 cm x 37 cm (88 litres), 10% bigger than a cardboard box standard for moving, with handles ergonomically designed and with lids resistant that facilitate the transport and stacking. If you do not have the urge to load the boxes by hand, we also rent out carts that can carry up to three boxes full at the same time.
Save time and money on your move.
Once you finally have moved house and unpacked, just let us know. We will come to pick up our boxes for moving empty. It really is that easy. So if you're moving to Malaga, Marbella, Estepona, Fuengirola, Mijas… you already know your moving boxes at a irresistible price.
Why not save time, money and stress, in addition to your part for the environment, and to rent boxes for moving plastic on your upcoming move?
Don't forget that buy cardboard boxes for your move is not cheap. In addition, after unpacking you touch them, and this influences the environment directly. Our system moving with plastic crates to help save you money, time and your you will decide when you return the empty boxes. We'll take care of everything, we simply indicate where you bring the empty boxes and where to collect them, but always in our service area.
We deliver within 24 hours
Monday - Sunday
Customer service immediate
10:00-20:00
Can I rent your moving boxes for more time?
Boxit
I absolutely! If you need an extra week to fill, move and unpack the boxes, you can extend the time of rent. Please contact us by e-mail: info@boxit.es or by phone contact that appears on the main page.
Are there any additional costs?
Boxit
Boxit is simple and transparent: what you see is what you get and pay! Only you will pay for what you order. The pickup and delivery of our moving boxes is paid according to the area of delivery and collection. Area A has a charge of 19.90€ / journey, in the Zone B is an additional charge of 24.90€ / route and Area C has an additional fee of 29,90€ / journey. You can check which office has your area by entering your zip code to choose the pack of boxes that you need.
How does the delivery and pickup of moving boxes?
Boxit
You can place your order here at our web site. Select the number of boxes or the package of moves that you want to rent and the dates of delivery and pickup are most convenient for you. Boxit will send you an e-mail confirmation of your order and will call you before with 20 min. of the delivery or collection of boxes.
Why use Boxit for my next move?
Boxit
Our boxes for moving are sturdy, more durable and easy to use during your move. Because we deliver in your current address and collect from your new address, saves time and energy. Our plastic boxes do not need any assembly or tape to seal them - without tears, without drops funds.
How fast can Boxit to provide me with the boxes?
Boxit
In 24 hours. Normally deliveries are subject to a system of prior notice once we have confirmed your request. We will try to meet the deadline agreed upon and provided by any impediment due to force majeure, can not be met.

What say some of our customers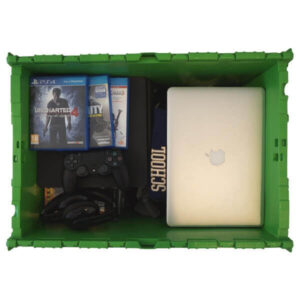 Maria Velasco
From when I emancipated, lived in flats for rent in Malaga and I have had more of a move and I've always done with cardboard boxes. Unfortunately always broke and my stuff ended up broken. Thanks to the service of Boxit hire plastic boxes for moving no longer happen to me, never.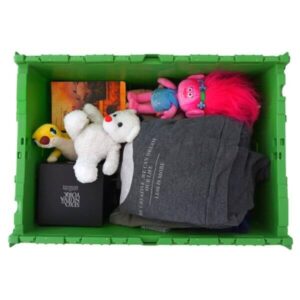 Juan Carlos
The rental service, moving boxes, delivery and collection to home Boxit is simply perfect. I needed boxes for my move in Mijas, and the next day had in front of my door without spending time on searching the carisimas cardboard boxes for moving.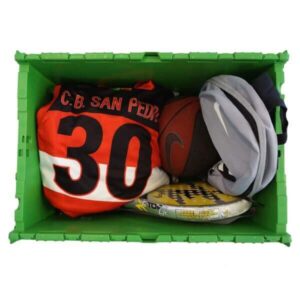 Anna Moliner
It is nice to know that aside from saving money on my move to Marbella with the rental plastic boxes Boxit, I have contributed in the care of the environment. After making my move come here and have picked up the boxes without having to throw anything as is the case with the cardboard boxes.