How to save in storage room clothing, furniture, documents and electronic
Boxit
Many people wonder how to save in a storage room the clothes, furniture, documents, or even electronics. To find out the best way to save and store your things in the storage rooms below are a few helpful tips.
Do you know that the high or low temperatures along with high humidity, are the main causes of damage to your belongings stored in a storage room? Most people like to save things even if the space available is not enough or does not have the as: cabinets, penthouses, basement or garage, turning to the storage rooms in the city where they live.
Here's a short list with the things that you have to be careful when the guards are in a storeroom.
How to save in storage the clothes?
The clothes or the shoes we day-to-day changes according to the season, if it's winter, summer, spring or fall, it means that each person has a pile of clothes that used about three months and then have to storing clothes in a storage room if you do not have enough space at home for the remainder of the year.
The best solution for keeping the clothes safe from damage that may suffer during the time that is saved is to use a storage service or storage special to store clothing.
In Boxit can save the clothes of the season or shoes without worrying about damage can occur. We offer a service of storage in plastic boxes perfect for storing clothing. As we well know if we keep the clothes in a storage room in cardboard boxes that can take moisture and odor spoiling the stored clothes. With our sturdy plastic boxes for storage and installations of the latest generation can guarantee that your clothes will last many more years.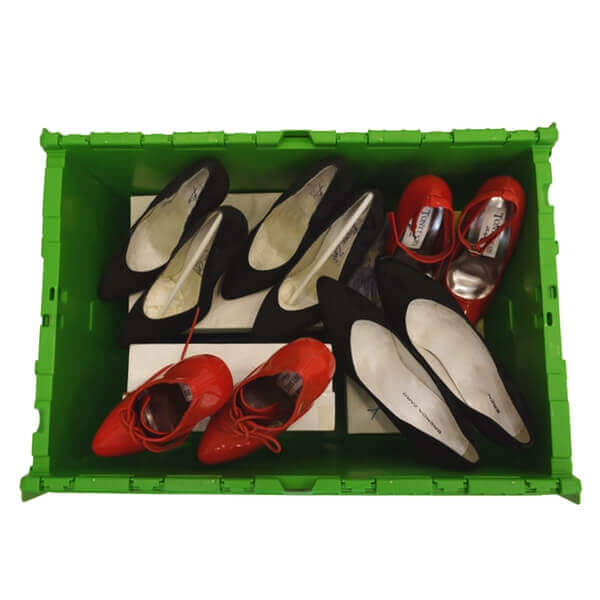 How to save the furniture in storage or furniture storage?
In the first place you should avoid to vary much in temperature and humidity. Not any storeroom or storage serves to store furniture. A good insulation of the storage avoids this type of problems and if it is air-conditioned even better.
If you want to store wooden furniture in storage you must first protect them with some kind of wrapper, this will prevent scratching during transfer to the storage in addition to the covers-furniture prevents the deposit of dust on the furniture. It is advisable not to put weight on top of the furniture stored for a long time because they can bend with time. So if you are going to store furniture the best thing will be to investigate if storage facilities are present that meet the conditions for storing furniture.
How do I save documents and photos ?
There are documents and photos that are irreplaceable and that with a storage wrong can losing. If you want to save office documents or photo paper our recommendation is to not use a basement or attic since these sites sometimes shred the paper for your climate. Whether company documents or personal, store with care.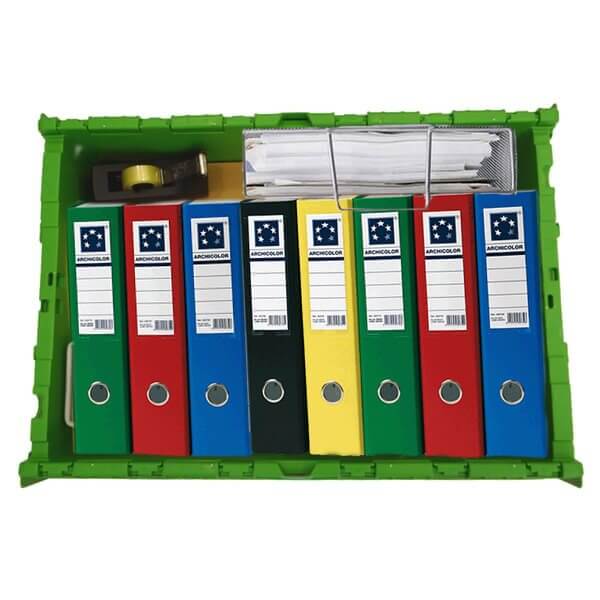 In our plastic boxes you can save all kinds of documents and photos without worrying that you can spoil. The boxes of plastic, unlike the cardboard boxes are best for storing your treasured memories or the happy company documents.
How to save the electronics in a storage room?
When it comes to save electronic devices, the temperature should be maintained the environmental. The extreme temperatures of heat or cold may damage the parts of the device. Moisture is crucial as the electronic components do not like water. An extreme temperature change can make you sweat within the electronic devices estropeándolos.
To save the electronics in a storeroom is not enough only with your packing carton, lack of a store room dry with optimal conditions for storing all kinds of electronic. It is best to avoid storing them in basements, attics, or garages.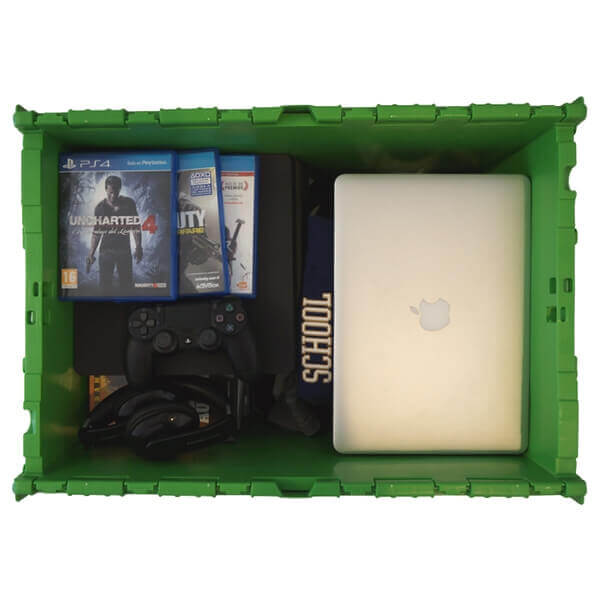 When in doubt of if you are going to use it, save it.
Your belongings of any type that you really love and value are worth protecting if you're going to store them in a storage room. Remember the additional benefits that we offer to keep your things stored in Boxit clothes, furniture, documents or electronic. In the end what matters is the result to be able to enjoy your stuff as long as you want.