What a move comes out cheaper if you do your company or a company?
Boxit
Today we are going to see which comes out cheaper, do your self moving or hiring a company specializing in moving. When it comes to saving, sometimes it's necessary to make some good calculations to see which is the best solution.
As you well know a move can cause a stress high enough, both physical and psychic. Before we get to full on the move let's look at the benefits of a good coordination and the benefits where we can save money.
Make a move yourself.
if you are thinking do the move yourself you must get a car big enough to fit the furniture. That is, you must have the expense of a van. If you move from one city to another and you use your car and have to make several trips, you will have to weigh the fuel costs.
When you do the move yourself, the effort is exhausting.. It's best to ask friends for help.. If there are children, you should find someone to take care of them., like if you have pets.
Leave the move in the hands of professionals.
Let's see the advantages of Hire a moving company, they can advise us on issues such as packaging or transfer.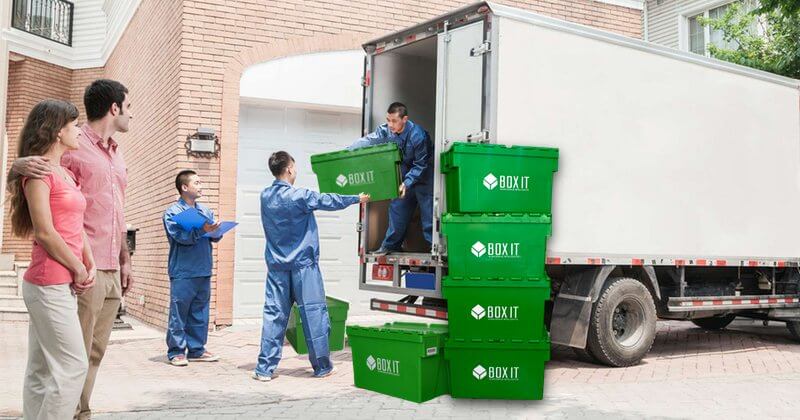 The reasons are as follows:
Moving companies, thanks to their experience, can determine exactly which objects need to be protected in a special way, the ways to remove them to be transferred. Even, In some situations, such as the case of a piece of furniture made to measure that requires an external crane to be able to remove it for the transfer.
Some companies like Boxit offer you the best in moving packaging such as the rental of resistant plastic boxes. The price is cheaper than buying cardboard boxes. In addition, your belongings will be safe during the entire moving process..
By having your own vehicles such as vans or trucks, the move can be done in a single trip and you will not have to look for a place to rent a vehicle or worry about fuel.. Moving professionals calculate, the trips that will be necessary to carry the belongings and the time they will need to make the transfer. This also removes the uncertainty., not knowing if the move will be completed on time.
Another important reason why you should trust your move in the hands of a company specialized in transfers, is that thanks to them we avoid making an immense physical effort. Since they have operators who are perfectly trained to carry out this type of work.
Now that you know some advantages and disadvantages of do the move yourself or leave it in the hands of professionals the choice is yours. You can call us or send us an email and ask for a quote without commitment, we will be happy to assist you. Your satisfaction is our reward.