What a move comes out cheaper if you do your company or a company?
Boxit
Today we are going to see which comes out cheaper, do your self moving or hiring a company specializing in moving. When it comes to saving, sometimes it's necessary to make some good calculations to see which is the best solution.
As you well know a move can cause a stress high enough, both physical and psychic. Before we get to full on the move let's look at the benefits of a good coordination and the benefits where we can save money.
Make a move yourself.
Si estas pensando hacer tu mismo la mudanza debes conseguir un coche lo bastante grande como para meter los muebles. Es decir debes contar con el gasto de una furgoneta. Si te mudas de una ciudad a otra y utilizas tu coche y tienes que hacer varios viajes deberás sopesar los gastos del combustible.
Cuando uno mismo hace la mudanza el esfuerzo es agotador. Lo mejor es pedir ayuda a amigos. Si hay niños deberás buscar a alguien quien los cuide, al igual si tienes mascotas.
Dejar la mudanza en manos de profesionales

.

Veamos las ventajas de contratar una empresa especialista en mudanzas, ellas pueden asesorarnos en cuestiones como el embalaje o el traslado.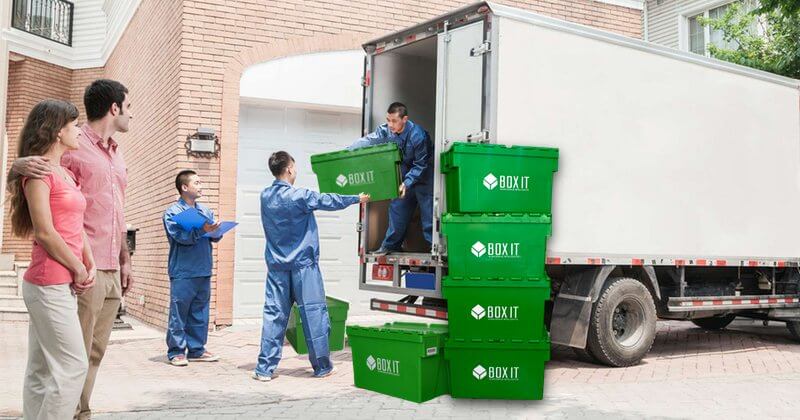 Las razones son las siguientes:
A las empresas de mudanza gracias a su experiencia pueden determinar con exactitud los objetos que deben protegerse de una manera especial, las formas de sacarlos para ser trasladados. Incluso, en algunas situaciones, como puede ser el caso de un mueble hecho a medida que requiere una grúa exterior para poder sacarlo para el traslado.
Algunas empresas como Boxit te ofrecen lo mejor en embalaje de mudanzas como por ejemplo el alquiler de cajas de plástico resistente. El precio es más económico que comprar cajas de cartón. Además tus pertenencias estarán seguras durante todo el proceso de mudanza.
Al disponer de vehículos como furgonetas o camiones propios la mudanza se puede realizar de un solo viaje y no tendrá que buscar donde alquilar un vehículo o preocuparse por el combustible. Los profesionales en mudanzas calculan, los viajes que serán necesarios para llevar las pertenencias y el tiempo que necesitarán para hacer el traslado. De esta manera se elimina también la incertidumbre, de no saber si la mudanza se terminará en el tiempo previsto.
Otra de las razones importantes por las que confiar tu mudanza en manos de una empresa especializada en traslados, es que gracias a ellos nos evitamos realizar un inmenso esfuerzo físico. Ya que cuentan con operarios que están perfectamente capacitados para realizar este tipo de trabajo.
Ahora que ya sabes algunas ventajas y desventajas de si hacer tu mismo la mudanza o dejarla en manos de profesionales la decisión es tuya. Puedes llamarnos o enviarnos un email y pedir presupuesto sin compromiso, estaremos encantados de atenderte. Tu satisfacción es nuestra recompensa.