The best boxes for moving are essential
Boxit
The buenas cajas de mudanzas son embalajes que pueden cambiar de una mudanza rápida, easy and simple to a move of total failure. Think of these pieces of cardboard so fragile they are the only thing that separates your belongings from damage, get dirty or even break. As well, it is essential that in every move we take our time to choose that moving boxes we will use on our next transfer.
Just the value, but without them our activity is unthinkable. Las buenas cajas de mudanzas son fundamentales en toda clase de traslados. Son el soporte necesario para los enseres de una casa. La mercancía de una tienda. Las carpetas de una oficina etc… Este tipo de contenedores nos permitirán trasladar pertenencias de un sitio a otro. Las más empleadas en las mudanzas son las cajas de cartón pero también existe una buena alternativa a las cajas de cartón para mudanzas, ¿cual son las cajas más adecuadas para hacer una mudanza?
En esta ocasión vamos a averiguar que tipo de caja de mudanza es mejor para nuestro traslado y porque. Es muy importante que cuando te plantees hacer tú mismo el embalaje de tus enseres y prepararlos para la mudanza saber con exactitud que tipo de embalaje necesitas.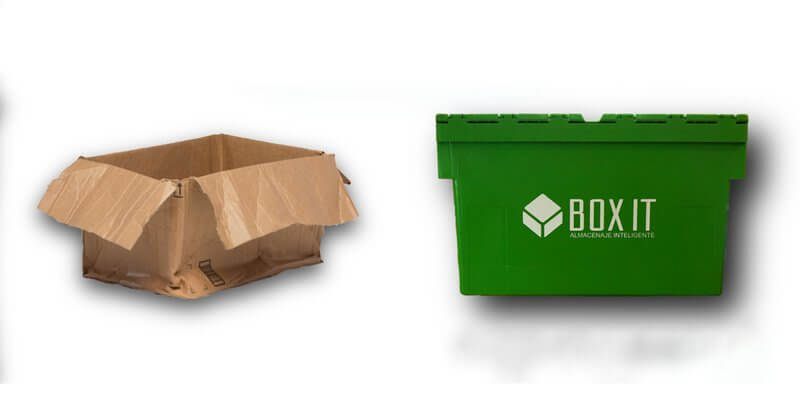 Características de las buenas cajas de mudanzas

:
Utilizar la caja adecuada

.

Date cuenta de que vas a mover las cajas muchas veces hasta que encuentras el sitio donde colocar los objetos que se encuentran el ellas

.

Te recomendamos utilizar nuestras resistentes cajas de plástico ya que su integridad no se ve afectada por un movimiento continuo

.

El tamaño sí importa

.

Cuando hablamos de un buen tamaño de cajas no solo nos referimos a que sea perfecto para guardar nuestras cosas

.

También es importante que sean de mismo tamaño para que sea más fácil apilarlas

.

Ni una gota de agua

.

En este tema con tan solo algunas gotas de agua las cajas de cartón para mudanzas no resistirían a nuestro traslado

.

Las cajas de plástico son perfectas frente a las adversidades del tiempo

.

Las preocupaciones son malas

.

Con todo el estrés que sufre una persona cuando dede hacer una mudanza quitarnos un peso de encima como la preocupación de si nuestras pertenencias están bien empaquetadas y resistirán a la mudanza es algo muy beneficioso

.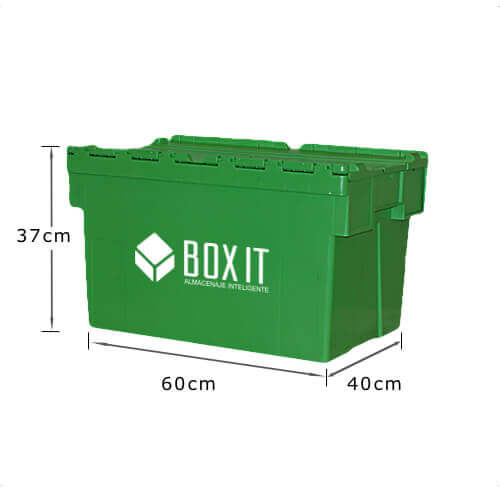 Cuando vayas a hacer una mudanza nunca pierdas de vista nuestro tipo de embalajes. Las cajas de mudanzas de plástico resistente son un gran invento que facilitan cualquier traslado. Ademas alquilando nuestras cajas de mudanza también supone un ahorro para tu mudanza.