Moving after the summer holidays
Boxit
Much it costs us to start after the summer holidays it's time to get with the move that we have postponed for these sunny and well-deserved vacation. A move after the summer holidays is at least palatable, pore if it is better to know which would be the most practical and efficient move with the minimum of effort.
As you well know the moving companies are the best way to make a move without spending any effort. Many of them offers a budget all inclusive although we have to be careful with the things extra that may arise. If you don't want to have surprises on the invoice of your move it is best to hire a moving service by the hour all-inclusive.
With the movers by the hour who offers Boxit in Fuengirola, Marbella, San Pedro de Alcantara, Estepona, etc... you just have to dedicate your time to tell us about the enceres that you want to move to your new home. We have created this service from your mover so that you do not have to move a finger, and less after a vacation of relaxation and enjoyment. We have a van of high load capacity to minimize travel and thus be able to save on your move. The qualified staff for the loading and unloading were your precious things as if it were their own.
!!!Your move after the summer holidays has never been easier!!!
After spending time away from the daily routine back home becomes for everyone in a hill very steep. It may seem exaggerated, but this return is quite a shock. And if on top we add a move… because you can't see! Not in vain, it is said that moving house is one of the risk factors generators of stress. And as for what we want in Moving Boxit is that your move back home as pleasant as possible, take a look at our moving service with all inclusive.
Discover our moving boxes.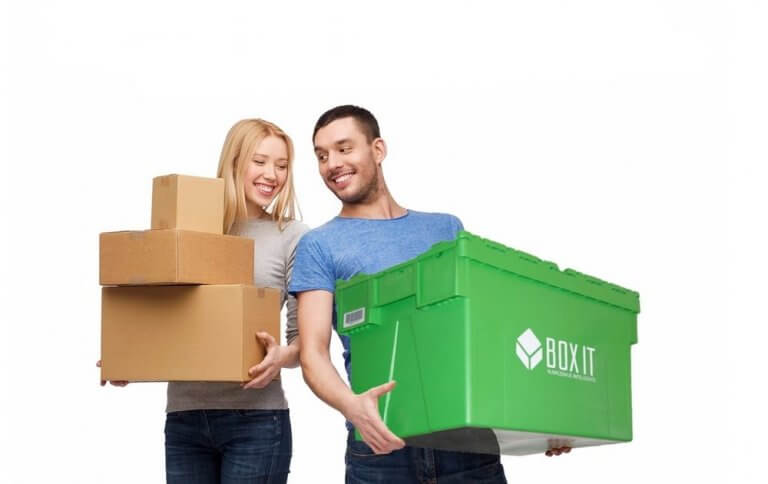 To make your move after the summer vacation is even more comfortable and easy to put at your disposal our residents plastic boxes for moving. So you don't have to spend money on buying cardboard boxes move our service of rent of moving boxes is more economic and above all ecological. Since we use plastic boxes are reusable and resistant that protects your precious things during the whole process of moving.
It is also a home service for you to not have to go out in search of boxes. When you've finished to settle in your new home we come and collect the boxes. Make your move easier with Boxit. Rental moving boxes and moving express, and if something does not fit in your new home, we also have the solution.