Transfer of business to another local and easy way to practice
Boxit
The transfer of a business to another local business may not be an easy task, it all depends on as you prepare your move to be as practiced as possible and an easy task to carry out.
A company decides for various reasons to change the location of your business. Some changes due to a better offer on a site with more people passing through, otros cambia por necesidad ya que su negocio va creciendo y requiere más espacio o simplemente se le acaba el contrato y necesita si o si hacer el traslado de su negocio a otro local.
El traslado de tu negocio con Boxit la mudanza será mucho más fácil

.

Muchos propietarios se pregunta ante esta situación ¿por donde empezar?. A continuación algunos consejos para que todo salga a la perfección.
Buscar un local perfecto para tu negocio

.

Buscar y encontrar un local que sea perfecto para un negocio no es muy fácil y seguramente necesitaras ayuda de algunos profesionales para facilitarte el trabajo. En este caso no solo cuenta si el local está preparado con instalaciones que requiere tu negocio o si esta diáfano o dividido en partes, estas cosas no sirven para nada si el local se encuentra en una zona donde no hay paso de gente. Mejor sopesar la idea de elegir un local en una zona done sabes que funcionara e invertir en una reforma para acondicionarlo para tu negocio. Al fin y al cabo necesitas que tu negocio prospere y no que se quede estancado. Si encuentra a alguien que puede facilitarte algunas estadísticas de la zona será perfecto a tomar en cuenta. Puede que te lleve un tiempo pero al final encontraras el local perfecto para tu negocio.
El traslado del negocio a otro local

.

El traslado de un negocio significa que ya haz tenido abierto y que tienes mercancía que necesitas trasladarla a tu nuevo local. So that your expenses don't shoot up in this process of moving, you need all of that merchandise is not damaged during your transfer. Before not thought too much on these things just went to the store and you'd buy cardboard boxes for moving, empaquetabas your merchandise and after evaluabas the harm suffered by the moving. This was an unforeseen expense very high for the majority of the business changed from local.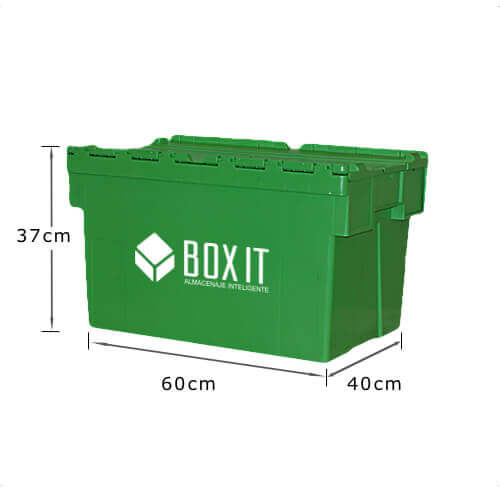 The solution to this problem provides you with this Boxit. A company that rents plastic boxes for moving whether for business or private homes. You don't have to buy the expensive cardboard boxes then throwing them in the trash. In addition, with the cardboard boxes your goods are in danger to be crushed at the time of stacking the boxes, with the plastic boxes you can put one on top of another and you'll be sure that nothing would go wrong, all thanks to your residence. With the rental of moving boxes will save you time and money. Boxit delivers the boxes in your current business and collects them in your new premises when you are finished with the transfer totally free of charge. The price is much more economical than buying cardboard boxes in addition to directly contribute in protecting the environment. With Boxit your move will be easy and practical.
The inauguration of the new local.
Aunque ya inauguraste tu negocio en el antiguo local después de la mudanza y de todo el duro trabajo una inauguración será una buena idea para atraer la atención y captar nuevos clientes en la nueva zona donde abriste tu negocio. Invita a tus nuevos vecinos y empieza a conocerlos mejor, quien sabe incluso puedes encontrar socios o personas que pueden aportarte nuevas ideas para que tu negocio prospere en el sitio donde trasladaste tu negocio.